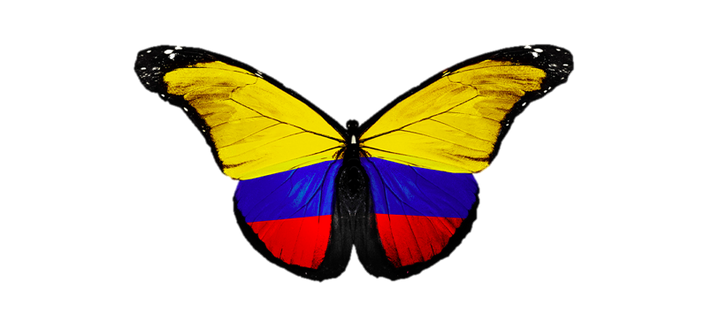 Conversational Spanish for Colombia
Ditch beginner's Spanish and master the language as Colombians really speak it (self-study only)
Watch Promo
Whether you're planning an extended stay in Colombia, or seeking to improve your personal relationship with a Colombian partner or family member, mastering the local language and culture is essential.
Spanish textbooks, apps and even formal classes are all useful tools for learning generic phrases and grammar basics, but they won't teach you most of the language you'll constantly hear when chatting to Colombians. For example:
"¿Que más?"
Textbook translation: "What more?"
Meaning in Colombia: "What's up? / How are things?"
Traditional learning resources largely miss out the most enjoyable parts of Spanish: the funny expressions, slang words, interesting quirks and little turns of phrase that are essential for having great conversations and properly connecting with the locals.
Add in these extras and you'll rapidly find that you understand much more of conversations with Colombian friends and family, and that you can speak Spanish much more naturally. Armed with this new knowledge, you should also start to really enjoy using the language, and find it easier to join in the fun at Spanish-speaking social events.
---
From 'gringo lingo' to Colombian Spanish mastery
By enrolling in this comprehensive video course, you'll be able to move on from overly formal, textbook-style Spanish and start speaking like Colombians really do in their everyday lives.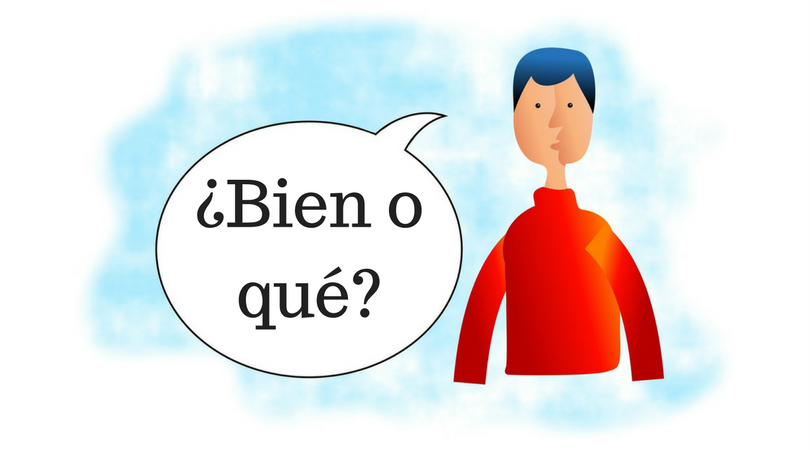 'Conversational Spanish for Colombia' covers plenty of slang terms unique to the country, but the course is about much more than just that. In fact, a big focus is on the idiomatic expressions from international Spanish that are used in Colombia and which are essential for all sorts of friendly interactions.
This includes learning the little turns of phrase (stuff like: "what have you been up to?", "by the way…", "you've gotta be kidding me!", "long time, no speak!") which make for excellent English conversational fodder, but that we often lack when speaking Spanish.
In addition, we'll look at dozens of language tips and tricks that'll help you iron out the most common errors made by learners and discuss how to replace the stranger bits of 'gringo lingo' (foreigners' Spanish) with more natural-sounding local equivalents.
---
Form lasting friendships and deeper relationships with Colombians
This course is designed specifically to cover the most useful conversational tidbits that classes, textbooks and apps usually skip over. I'm deliberately leaving the more established areas of Spanish tuition (think detailed explanations of grammar, verb conjugations, rules for indirect object pronouns and the like) to traditional teachers, who already cover this material expertly.
Instead, I'll walk you through the most fun and most useful of the hundreds of other expressions, idiomatic phrases and slang words which I've gradually learned during thousands of hours of conversation with Colombians. We'll cover all the extra vocabulary you'll need for every sort of informal situation in Colombia: from making friends to going out on the town and from small talk to dating.
With the assistance of a variety of Colombian native speakers and Spanish teachers, I'll cover the exact language and phrases you'll need to:
Make friends with the locals
Pick up the key slang terms, expressions and cultural references that'll help you bond with Colombians and ensure that you're never again left on the sidelines of Spanish conversations.
Interact confidently in all social situations
Learn the Spanish words and phrases to cover a wide range of real-life scenarios – like dating, cursing, gossiping and going out on the town – for which formal tuition leaves us woefully unprepared.
Spice-up your Spanish conversation
Avoid endlessly repeating the same words (like "muy", "mucho", "bueno", "malo") and make your Spanish speech more interesting and enjoyable for a native speaker to listen to. We'll cover a whole bunch of ways to mix-up the most oft-repeated terminology.
Correct the mistakes you don't know you're making
Learn how to avoid the common errors and clumsy-sounding literal translations of English phrases that instantly mark us out as non-native speakers.
Understand the Colombian culture and national mindset
After working through the favoured expressions and slang used by Colombians, you'll start to build up a detailed image of the main elements of local culture. Understanding this is a vital, if often overlooked, stage to gaining true fluency.
---
Personalised student support
I'm keen for you to progress quickly along your Colombian Spanish journey, and I'll be with you every step of the way. I'm here to help if you have any questions about the course, about how a particular word is used in Colombia, about how to translate a given phrase into its local equivalent, or about near enough anything else to do with life as a foreigner in Colombia.
As a student, you'll have the opportunity to ask me whatever questions you want, at any time -- either by dropping me a quick line or in one of the 2x30 minute Skype sessions we'll have as part of the course. As you work your way through the material, you'll also receive regular feedback on quizzes and exercises that you complete as part of the course.

Given the high amount of personal interaction I have with students on this course, the number of places is limited to 30 for now so I can give everyone the necessary support and guidance with their learning. To become one of this small group cohort of Colombian Spanish learners, please order now by clicking the button below.
---
Bonus materials to assist your learning
Register for the course now and get unlimited lifetime access to the learning materials and videos contained within dozens of detailed learning lessons (see full course syllabus below). Work through the content completely at your own pace, returning to the sections most relevant to you as many times as you wish.

Not everyone learns languages in the same way, so it's as well to try a few different methods and tools. In recognition of this, I'm bundling in four free language learning bonuses along with any order of this course:
The 230-page Colombian Spanish eBook, available in three formats (ePub, Mobi and PDF) for you to access anywhere using your smartphone, Kindle or e-reader;
Printable flashcard templates for 850+ Spanish and Colombian slang terms covered in the course and book;
Entrance to the Colombian Spanish Quizlet learning classroom, featuring several hundred (machine-generated) audio files, plus games and quizzes to aid phrase memorisation;
Priority access to expert and community learning support via the dedicated course mailbox and a closed Facebook group.
All this should ensure that the content jumps out of the course and firmly embeds itself into your active vocabulary -- ready to be deployed in your very next Spanish conversation.
Your Instructor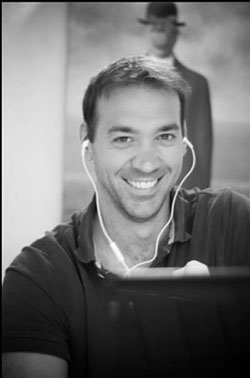 Peter Low is the author of the book, Colombian Spanish: phrases, tips and expressions to help you speak like a local, and edits a blog of the same name.
On first arriving to Colombia in 2007 he spoke little Spanish, but gradually (and painfully) built up his skills enough to gain work as a translator for clients including UK government agencies and academic journals. To pay the bills, Peter has written plenty of serious-type articles on Colombia for the likes of University College London and Jane's Intelligence Review. However, it is the Spanish language -- and especially its Colombian incarnation -- that has always been his real passion.
Peter is joined as an instructor on this course by teachers from some of Colombia's best Spanish schools including: Colombia Immersion (Medellín), Nueva Lengua (Bogotá / Cartagena / Medellín), Social Spanish Medellín, Centro Catalina (Cartagena / Medellín) and many others besides.
Frequently Asked Questions
I've never studied any Spanish. Is this course for me?
This course is aimed primarily at people who already know at least the basics of Spanish and works best as a complement to traditional learning resources, such as textbooks, language apps and/or classes. We won't cover Spanish grammar in any real depth here, so if you know literally no Spanish then you're probably not quite ready to enrol. That said, detailed explanations and translations of all the terms covered in the course are provided, so you need not know much of the language to benefit from the material. And with lifetime access to all the videos, exercises, interviews and quizzes in the course, you'll be able to keep revisiting the content to gain a better understanding of all the language's nuances as your Spanish improves.
Why should I learn Spanish from a foreigner? Wouldn't a native speaker be able to teach me better?
Local teachers are often fantastic, which is why I've drafted in a few to help explain some of the terms in this course, and to give you some exposure to the local accent. Oddly enough, though, native speakers are at a bit of a disadvantage when it comes to creating a course of this kind -- which aims to bridge the gap between the Spanish taught in the classroom and the sort you'll actually need when talking to Colombians. A foreigner, who has already battled his way through to Spanish fluency in Colombia, will be better placed than a native speaker to advise other foreigners on what they need to learn to do the same. Between the Colombians' contributions and my own, you'll get the best of both worlds.
Is this just a course on Colombian slang?
We cover plenty of slang, but the scope of this course is much wider than that. It teaches many other aspects of becoming conversational in Spanish (such as idioms for socialising, conversation filler words, sentence starters and other language tricks) which are as applicable to the Spanish spoken both within and beyond Colombia's borders.
Is 'Colombian Spanish' really that different from the normal sort?
Colombia's version of Spanish is not a separate language from that spoken elsewhere in Latin American and Europe, but it does contain a whole bunch of local variations and slang that you'll definitely need to understand to get on well with the locals.
What if I am unhappy with the course?
I'm confident that you'll enjoy 'Conversational Spanish for Colombia' and will find that the material helps you form friendships and deeper relationships with Colombians. However, if you are unsatisfied with your purchase for any reason, please contact me within 30 days of making your purchase and I'll give you a full refund.
When does the course start and finish?
You can start the course whenever you want and it has no end date. After enrolling, you'll be granted lifelong access so you can work through the course content entirely at your own pace - across any and all devices you own.